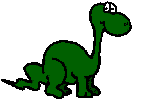 Cureloms and Cumons:
Ether mentioned these creatures in the Book of Mormon, but until now very little has been known about them. However, Mormon Zone researchers have recently discovered that these creatures were some of the favorite pets of the Nephites.
Now you can adopt one for yourselves.
Get one now
!